NEW COURSE!!! GET Fit with Kim Saha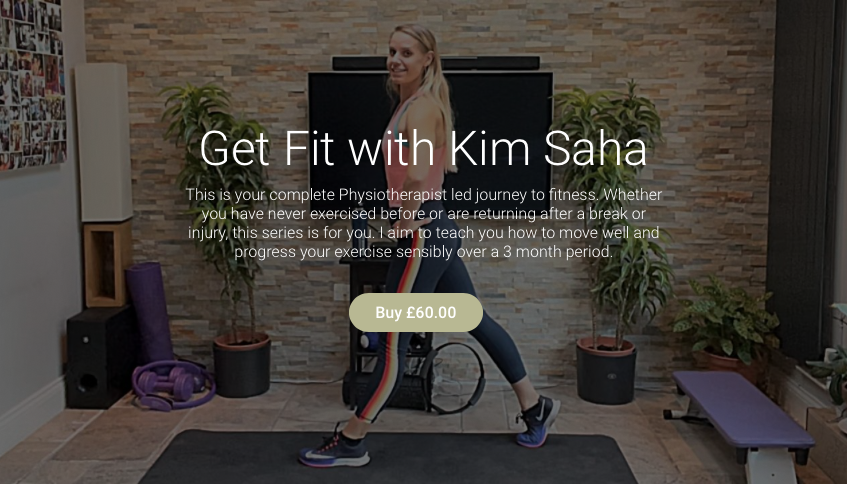 Welcome to your complete P

hysiotherapist led Fitness Journey

. Whether you have never exercised before or are returning after a break or injury this series is for you.
I aim to teach you how to move well and progress your exercise sensibly over a 3 month period. By the end you should feel knowledgable and robust - ready to embark on specific preparation for your chosen sport or enjoy gym or home classes with confidence.
It also works well if you are already running / playing sport but not getting enough strength and conditioning into your week. This will give you structure and show you how to do so safely.
Do you find you're always injured? well this course will ensure you bullet proof your body working on alignment and good mechanics.
What are you waiting for sign up now!
Stay Fit with a Foot / Ankle Injury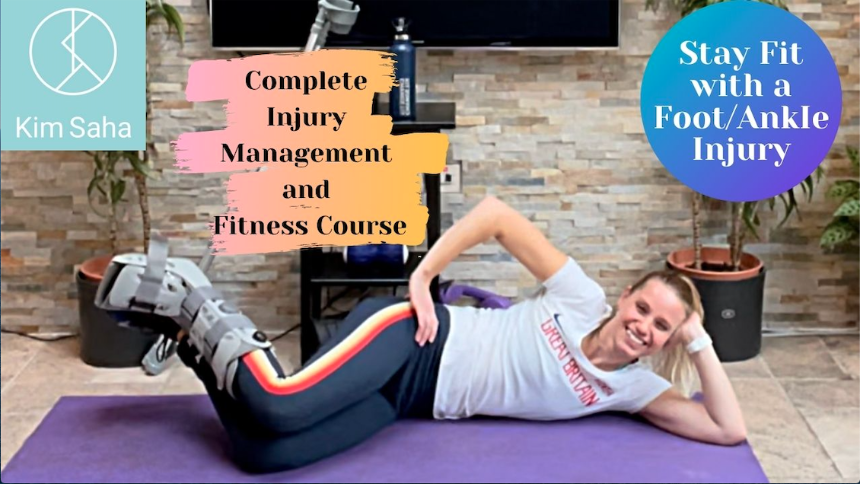 Have you injured your foot / ankle? or had surgery?
Are you struggling with not exercising
Do you want to come out of this without loosing fitness and in some ways stronger and more stable?
This course is for you. It will guide you through your recovery with fitness, strength flexibility and core strength appropriate for each stage.
Whats more full get expert physiotherapy advice from Me along the way! Ive drawn on my 20 years of experience as physiotherapist to International athletes.
What are you waiting for? get fit in your boot now!