Current Pilates Schedule
Schedule
Mon 9.15 Pilates 10.15 HiiT
Tuesday 9.15 HiiT 10.00 Pilates
Wed 9.15 HiiT 10.00 Pilates
Thursday 10.00
Friday 9.15 HiiT-Pilates combo (60 mins) 10.15 Pilates
Prices:
1x per week Pilates £156
2x per week Pilates £312
1x per week HiiT £130
2x per week HiiT £260
1x Pilates + 1xHiiT = £286
1x per week HiiT-Pilates Combo = £156
Nanny: Teresa will be here Tuesdays and Thursday to look after the little uns £4 per session to me. You may add it onto your bill if you know you'll need her all term £52 or PAYG per sesh. Please note this is at your own risk as it is a casual arrangement.
Photography: I love to take pics and videos for social media, the website and generally to keep memories. If you have any issues with this please let me know and I will be sure not to do this in your class or post online. I will obviously have no problem with this.
Outdoor Garden Pilates With Small Equipment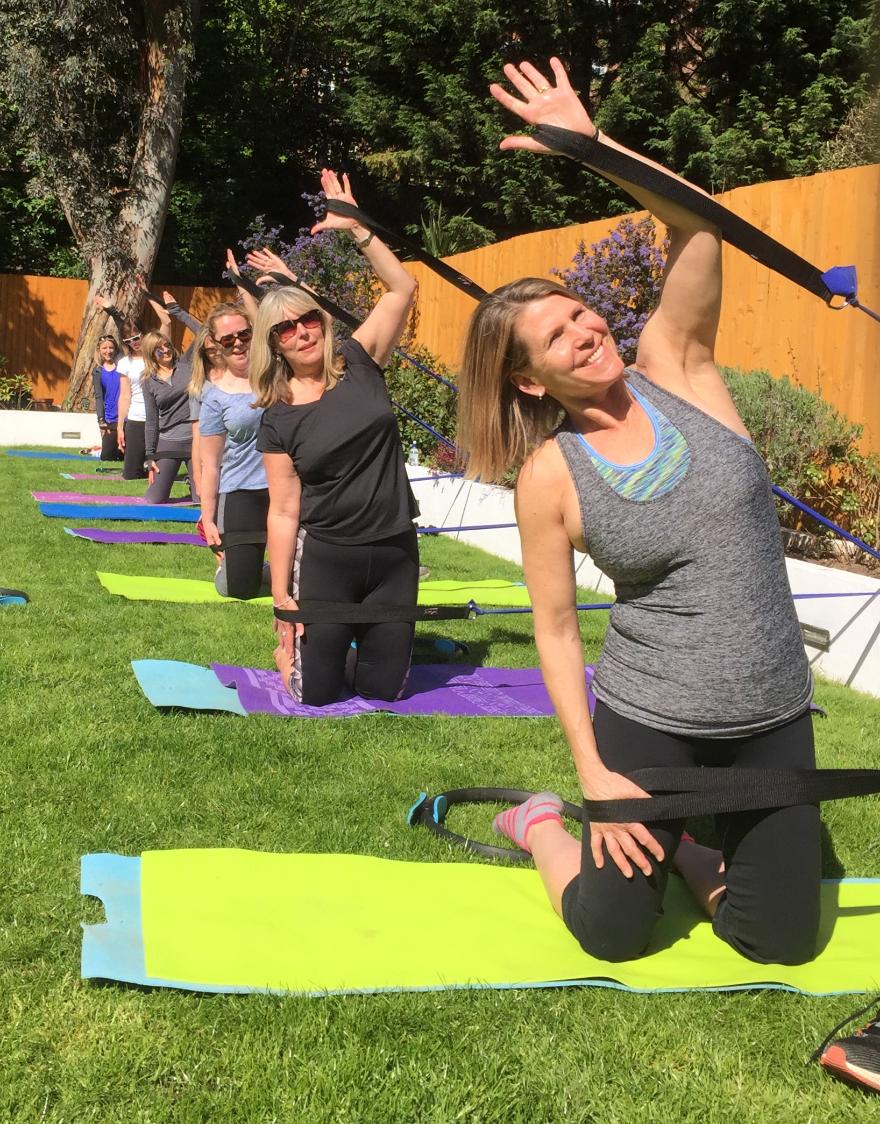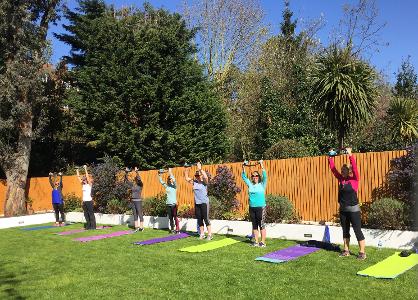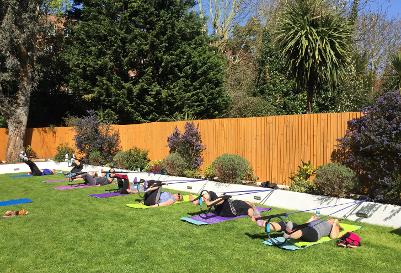 HiiT -Pilates. The Combo of High Intensity Interval Training and Pilates Movements in the Rest Times